My mom is obsessed with tracing back my family history and last night I was searching for genealogy related Christmas presents. In my search I found some lovely illustrated family history charts and other alternatives to the traditional family tree. Here are a few of my favorites, let me know what you think!
1. Podaima Family Quilt (
podaima.com
for a larger version)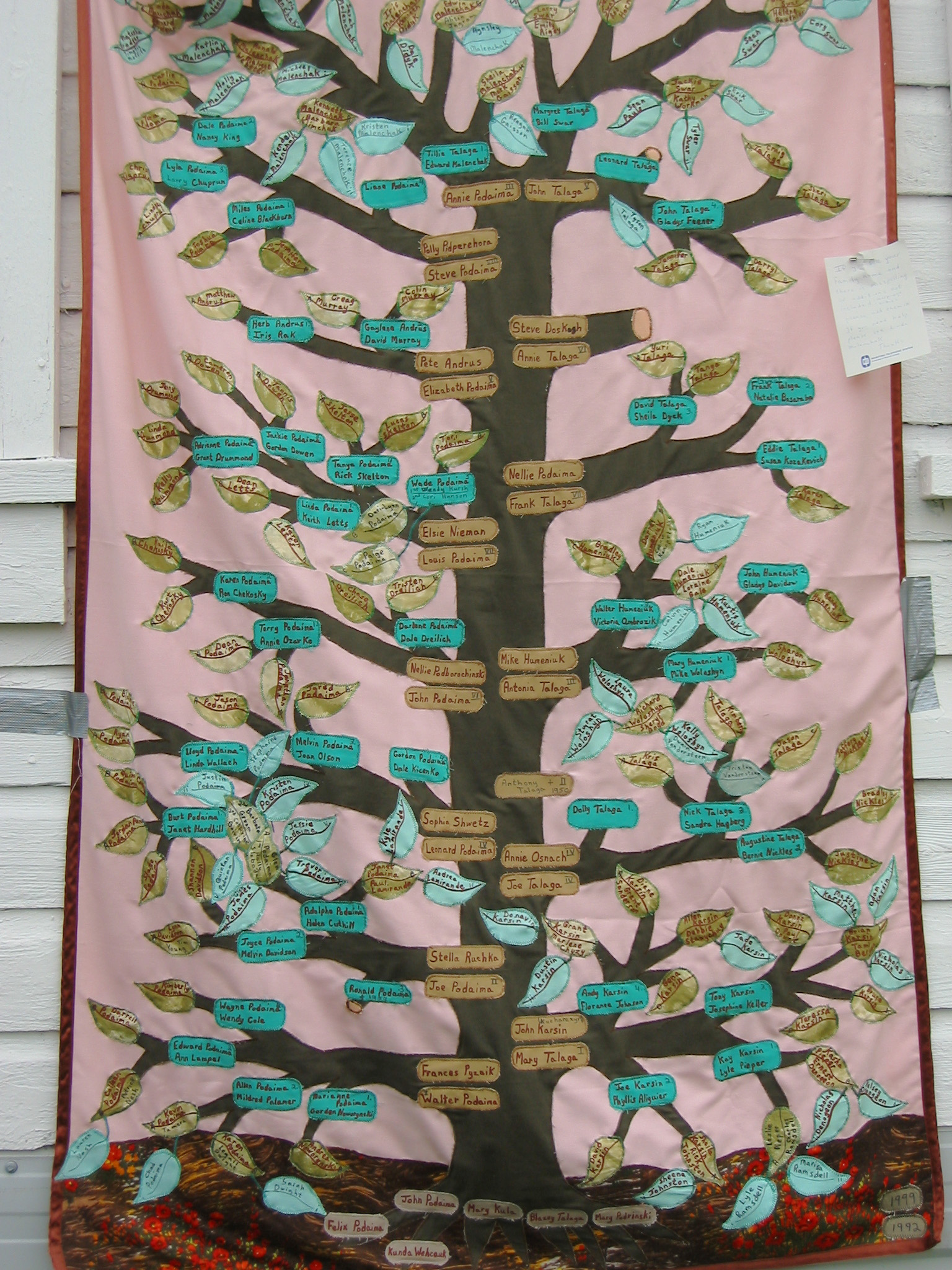 Found this lovely quilt on the Podaima Family website. This was by far my favorite. I adore everything about this, specifically the colors! I would have never chosen those colors and it is so gorgeous, especially with the touch of metallic leaves. I might have chosen a different fabric for the ground but still, I think this is so quirky and adorable with the broken branches.
2.
Martha Stewart's Family Heirloom Branch in Glass Dome
Unfortunately I can't really say I have a family collection of trinkets but I like the idea. The glass domes that she suggests in the tutorial are a bit pricey at $140-200. You can find a 10" by 15" dome for about $80.00 on collector's sites like this
one
. I love the look of the Manzanita branch, but I'm picky and I'd want to chose it myself rather than order it online. I read that Michael's sells these branches or you can check the local florist. I may go look for one to make a jewelry stand.
3.
Staker Store Customized Family Tree
Love this, very understated and beautiful. Pricing is $100-125 depending on size, printed on fine art paper, canvas is also available. The country or state of origin is noted on each of the green leaves.